About our law firm
Integrity, Passion, and Patience.
Cheng Leng & Partners is an established boutique-sized law firm specialising in conveyancing, corporate, and family laws. We provide our clients with cost-effective services and professional advice. With offices located in Seremban and Petaling Jaya, we work alongside our clients from individuals to businesses, whether it's helping them out a tight corner or assisting them to fulfil their aspirations.
OUR EXPERTISE
We understand the importance of knowing the industries our clients operate in and how future changes may impact
a particular sector. We are committed to safeguarding our clients' interests in providing effective legal services,
and we have legal experts operating across a spectrum of services for businesses and individuals.
Over 30 years, we have put our collective experience 
to work for one simple purpose:
MEET OUR TEAM
The collective experience and knowledge of more than 10 legal experts in 2 offices across multiple disciplines
position Cheng Leng & Partners to deliver on our commitment to excellence in legal and client services.
"Mr. William and his team were great to work with. Appreciate their patience in answering all my questions, and guiding me through the process. He is always my choice for a client referral for excellent service and professionalism."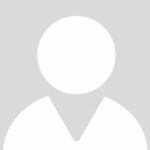 How to find us?
Cheng Leng & Partners maintains offices in Seremban and Petaling Jaya. Our Seremban office is located at Oakland Commerce Square, a prime location near to the KL - Seremban Expressway. The Petaling Jaya office is located in 8 Avenue Business Centre, a commercial centre located in the heart of Petaling Jaya.
LEGAL CONSULTATION
Are you having legal issues or problems?
Send a message to us below and we'll get back to you as soon as we can.